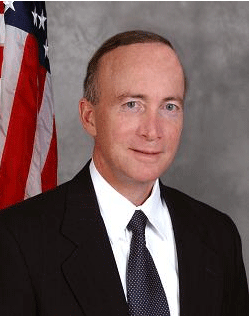 Courtesy Realclearpolitics.com
Indiana Governor Mitch Daniels (R) is the latest to take his name out of the list of presidential hopefuls looking for the Republican nomination in 2012. Following the withdrawal of Donald Trump, Mike Huckabee, and Mississippi Governor Haley Barbour.
With many of the major names already out of the race, and some that haven't even announced their candidacy, it leaves one of the weakest groups of presidential hopefuls. Tim Pawlenty (R), the former governor of Minnesota, Representative Michelle Bachmann (R-Minnesota) and former governor of Alaska Sarah Palin are some noteworthy names, but only Pawlenty has officially put his name in the ring. After the first official debate among Republican presidential nominees, Pawlenty came in third out of 5 who debated, according to a Foxnews poll. Rush Limbaugh is another vying for the nomination, but after a disastrous first week of his campaign, it is hard imagining him getting the nod.
So remember, on Tuesday November 6th, 2012, vote for whoever you think would lead this country in the direction you'd like to see it go. Do your part and vote!