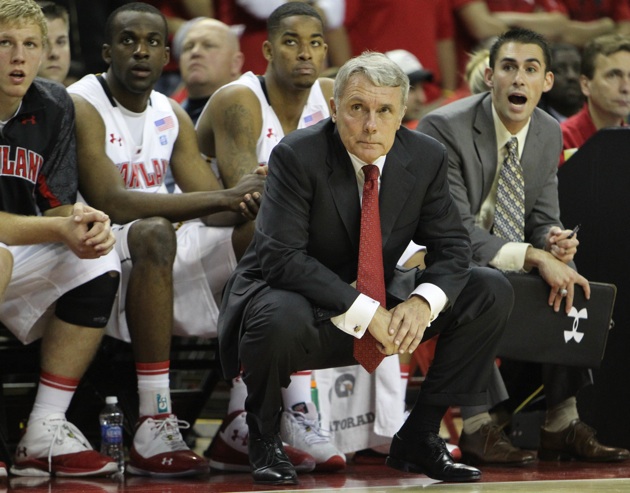 Photo Courtesy of CBS Sports
The men's head basketball coach at the University of Maryland, Gary Williams, decided to retire from coaching today, as reported first by Fox Sports. Williams was the head coach of Maryland from 1989 until today, when he ended his tenure at his Alma matre. He also was the head coach at Ohio State, Boston College, and American University.
Williams never coached any superstars at Maryland, but with players such as Joe Smith and Steve Francis, he always put together respectable teams. He won the ACC tournament once, went to the Final Four twice, in '01 and '02, and beat the Indiana Hoosiers to win his one national championship in 2002.
Playing 3rd fiddle for much of his career to Dean Smith at North Carolina, and Mike Krzyzewski, in the ultra competitive ACC, Williams gained respect from everyone around him, including the media.
Tuesday, the star player at Maryland, Jordan Williams, the teams center, declared he had hired an agent, and intended to stay in the NBA draft, the 22 year head coach of the Maryland Terrapins, Gary Williams, announced his retirement